How To Download e-EPIC From voterportal.eci.gov.in

WHO ARE ELIGIBLE FOR E-EPIC?


All general Voters who have valid EPIC
25th to 31st Jan 2021: All new electors registered
during special summary revision 2020
1st Feb 2021 onwards: All General electors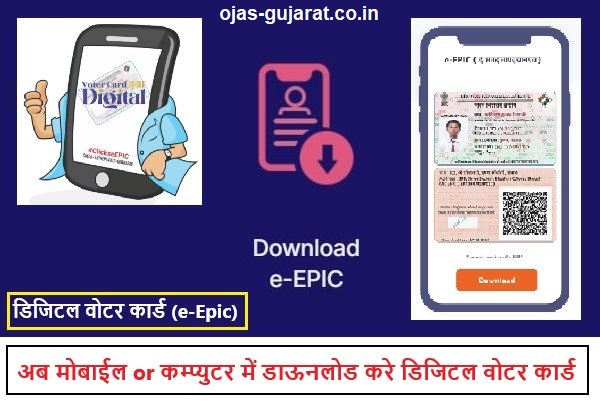 The central government has converted the operations of most departments to digital format. That way, people don't have to worry about the office. In which now every voter of the country will be able to download their identity card (E-Voter ID Card) online. Here we will provide information on how to download Voter ID?
Election Commission of India launches e-EPIC program to celebrate 11th National Voters Day. Union Minister Ravi Shankar Prasad launched an electronic version of the Voter Identity Card on 25 January 2021. The e-EPIC can be downloaded to a mobile phone or personal computer. At the same time, it can be saved like a digital locker. Other identity proofs like the Aadhaar card, PAN card, driving license are already available in digital format.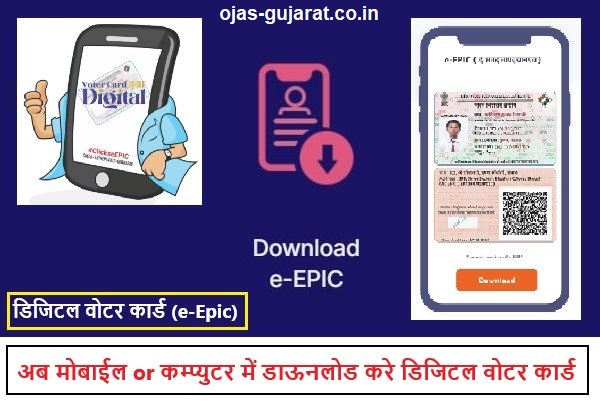 Currently, the e-EPIC download facility is available for the electors registered in SSR 2021 only. This facility will be available from 1st February 2021 onwards for the general voters.
Who are eligible for e-EPIC?
Table of Contents
25th to 31st Jan 2021

: Only new electors registered during Special Summary Revision 2021 and having a unique mobile number in Eroll.

1st Feb 2021 onwards

: All General electors



It will be a non-editable secure portable document format (PDF) version of the EPIC (approx. 250 KB) which can be downloaded on mobile or in a self-printable form on the computer. A voter can thus store the card on his mobile, upload it on Digi locker or print it and

self-laminate it. This is in addition to PVC EPIC being issued for fresh registration.

About Voter Helpline App


How to download e-EPIC?
Voter ID card digital version can be downloaded on a mobile phone or personal computer. e-EPIC can be downloaded through the Voter Portal and NVP Portal. However, the voter-ID card would also be downloaded through the Voter Helpline Mobile app (Android/iOS).
Voter Portal: https://voterportal.eci.gov.in/
NVP: https://nvsp.in/
Voter Helpline Mobile app (Android / iOS)
More Details: Click Here
Steps to download Voter ID
Steps for e-KYC


Taking forward its continuous efforts of building an active democratic citizenry in the country, Election Commission of India has undertaken a new initiative by designing a Mobile Application for developing a culture of avid electoral engagement and making informed and ethical ballot decisions among citizens of the country. The app aims to provide a single point of service and information delivery to voters across the country. The app provides following facilities to Indian voters:

જિલ્લા અને તાલુકા પંચાયત માં evm સીલ કરવા નો વિડિયો અહી થી જુઓ



How To Download e-EPIC ?

Citizen can Download e-EPIC From


Vote Helpline Mobile app
https://voterportal.eci.gov.in/
https://www.nvsp.in/